Some kind words from our 625+ Cincinnati tennis players
(76,075 + nationwide)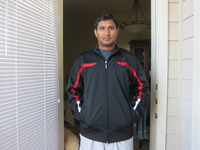 Member Since 06/30/11
This is the first time I am playing a tennis league and its truly an amazing experience. I am so thankful to Tennis-Austin to organize it.
J. Krishnamoorthy
Tennis-Austin

Member Since 12/09/06
Tennis LosAngeles is a great way to play some fun, challenging tennis...and meeting new and interesting people. What more could you want?