Some kind words from our 475+ Cincinnati tennis players
(64,725 + nationwide)
Member Since 05/17/12
Even though I've lost most of my matches, I've enjoyed playing with Tennis DC in Summer 2014. Playing styles have varied, but every opponent conducted himself honestly and professionally.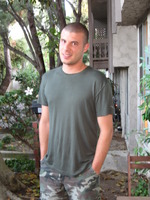 Member Since 08/10/11
It's my first time on a league but what impresses me is the quality of the website! Very well developed!!!
W. Herculano
TennisLosAngeles